Diving Beetles of the World: Systematics and Biology of the Dytiscidae (Hardcover)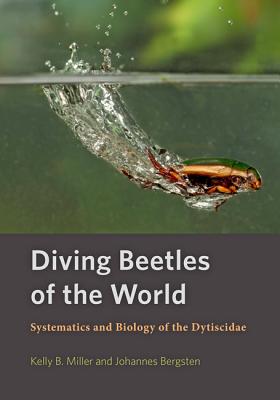 $152.00

Special Order - may be out of print
Description
---
The first comprehensive book in more than a century to reveal the diversity and natural history of diving beetles.
Among the hundreds of thousands of species of beetles, there is one family, containing some 4,300 species, that stands out as one of the most diverse and important groups of aquatic predatory insects. This is the Dytiscidae, whose species are commonly known as diving beetles. No comprehensive treatment of this group has been compiled in over 130 years, a period during which a great many changes in classification and a near quadrupling of known species has occurred.
In Diving Beetles of the World, Kelly B. Miller and Johannes Bergsten provide the only full treatments of all 188 Dytiscid genera ever assembled. Entomologists, systematists, limnologists, ecologists, and others with an interest in aquatic systems or insect diversity will find these extensively illustrated keys and taxon accounts immensely helpful. The keys make it possible to identify all taxa from subfamily to genera, and each key and taxon treatment is accompanied by both photographs and detailed pen-and-ink drawings of diagnostic features.
Every genus account covers body length, diagnostic characters, classification, species diversity, a review of known natural history, and world distribution. Each account is also accompanied by a range map and at least one high-resolution habitus image of a specimen. Diving beetles are fast becoming important models for aquatic ecology, world biogeography, population ecology, and animal sexual evolution and, with this book, the diversity of the group is finally accessible.
About the Author
---
Kelly B. Miller is an associate professor in the Biology Department at the University of New Mexico, Albuquerque, where he is also a curator at the Museum of Southwestern Biology. Johannes Bergsten is a senior curator at the Swedish Museum of Natural History, Stockholm.