White Nationalism and Faith: Statements and Counter-Statements on American Identity (Paperback)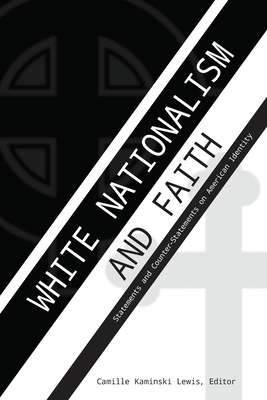 Email or call for price.
usually available in 3-7 days
(This is a special order book which cannot be returned.)
Description
---
According to Kenneth Burke, every idea houses its opposite. "Heresies and orthodoxies will always be changing places," he imagined, "but whatever the minority view happens to be at any given time, one must consider it as 'counter.'" In other words, every tradition contains its own critique. Ideas are always in dialogue, bridging gaps that we may not have known existed until the bridges were built. And alongside those bridges are other implied ways to transfer and create meaning. To foreground that pendulum and address our contemporary political climate, White Nationalism and Faith: Statements and Counter-Statements on American Identity includes American texts which wield religious arguments in order to affirm or dismantle white supremacy. William Jennings Bryan, Billy Sunday, and Bob Jones as well as Barack Obama, Phil Snider, and Mitch Landrieu are just a few of the voices in dialogue. This anthology is designed for the upper-level undergraduate or master's student so that they can explore how American rhetors since the Civil War have constituted their white nationalism through religious rhetoric. With this anthology of statements and their contemporaneous counter-statements, students of public address can craft and polish the same serious but comedic lens as Kenneth Burke imagined in the twentieth century.
About the Author
---
Camille Kaminski Lewis is Visiting Professor in the Department of Communication Studies at Furman University. She holds a Ph.D. from Indiana University in Rhetorical Studies and is the author of Romancing the Difference: Kenneth Burke, Bob Jones University, and the Rhetoric of Religious Fundamentalism.