Civil War Special Forces: The Elite and Distinct Fighting Units of the Union and Confederate Armies (Hardcover)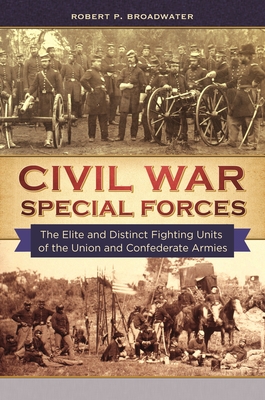 Email or call for price.
Special Order - may be out of print
Description
---
The Civil War, of course, pitted North against South. It also pitted ancient ways of war against new, technology-inspired weaponry and tactics. In surveying the war's elite fighting units, this work covers both. The book showcases novel weapons and unorthodox strategies, including machine gunners, rocket battalions, chemical corps, the Union balloon corps, and the Confederate submarine service, all of which harnessed new technologies and were forerunners of the modern military. Chapters also cover archaic special forces, such as lancers and pikers, that had their last hurrah during this transformational conflict.
Readers will also meet the fighting youth of the North Carolina Junior Reserves, the "Graybeards" of North Carolina, and the female combatants of the Nancy Harts Militia of Georgia. Going where few other studies have gone, the book fills a gap in existing Civil War literature and brings to life the stories of many of the most extraordinary units that ever served in an American army. The tales it tells will prove fascinating to Civil War and weapons buffs and to general readers alike.
About the Author
---
Robert P. Broadwater is an independent scholar and historian.