The History of Spain (Greenwood Histories of the Modern Nations) (Hardcover)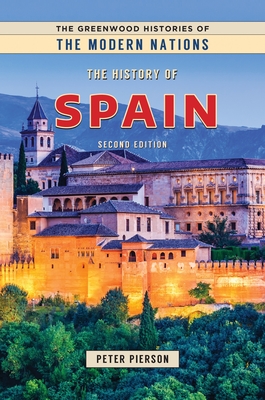 $70.00

Special Order - may be out of print
Description
---
Updated from the original 1999 publication, The History of Spain examines Spain's long and fascinating history, from the earliest cave dwellers of Altamira to today's current political strife with Catalonia.
This updated and expanded edition of
The History of Spain
offers an in-depth examination of Europe's fifth largest economy, providing important coverage on the last two decades of Spanish history in particular. Following a general introduction to Spain, its government, and the diversity of its people and geography, this volume follows Spain's unique history chronologically from the earliest archeological evidence. Starting with Spain's incorporation into the Roman Empire, subsequent chapters cover Spain's medieval experience of Islam, Christianity, and Judaism; its unification; its "Golden Age" of world empire and cultural splendor; Napoleon's invasion of Spain; and its troubled period that lasted for more than a century. The volume examines why, in 1936, Spain exploded into civil war followed by three dozen years of dictatorship. It also gives extended treatment to Spain's successful transition to democracy since 1975. Ideal for a general reader, student, or traveler,
The History of Spain
provides a concise and lively introduction to Spain, its people, and traditions.
About the Author
---
Peter Pierson, PhD, is professor of history emeritus at Santa Clara University.