Manchild in the Promised Land (Hardcover)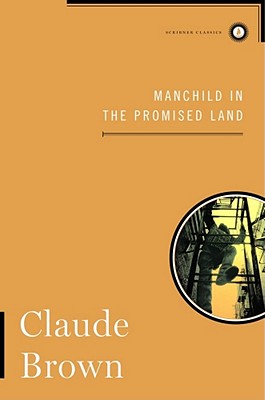 $32.00

Special Order - may be out of print
Description
---
With more than two million copies in print, Manchild in the Promised Land is one of the most remarkable autobiographies of our time—the definitive account of African-American youth in Harlem of the 1940s and 1950s, and a seminal work of modern literature.

Published during a literary era marked by the ascendance of black writers such as Richard Wright, Ralph Ellison, James Baldwin, and Alex Haley, this thinly fictionalized account of Claude Brown's childhood as a hardened, streetwise criminal trying to survive the toughest streets of Harlem has been heralded as the definitive account of everyday life for the first generation of African Americans raised in the Northern ghettos of the 1940s and 1950s.

When the book was first published in 1965, it was praised for its realistic portrayal of Harlem—the children, young people, hardworking parents; the hustlers, drug dealers, prostitutes, and numbers runners; the police; the violence, sex, and humor.

The book continues to resonate generations later, not only because of its fierce and dignified anger, not only because the struggles of urban youth are as deeply felt today as they were in Brown's time, but also because of its inspiring message. Now with an introduction by Nathan McCall, here is the story about the one who "made it," the boy who kept landing on his feet and grew up to become a man.
About the Author
---
Nathan McCall, author of Makes Me Wanna Holler, has worked as a journalist for The Washington Post. Currently, he teaches in the African American Studies Department at Emory University and lives in Atlanta, Georgia.

Claude Brown was born in New York City and grew up in Harlem. At age seventeen, after serving several terms in reform school, he left Harlem for Greenwich Village. He went on to receive a bachelor's degree from Howard University and attended law school. He also wrote a book called The Children of Ham in 1976. Manchild in the Promised Land evolved from an article he published in Dissent magazine during his first year at college. He died in 2002 at the age of 64.