White Jade Tiger (Paperback)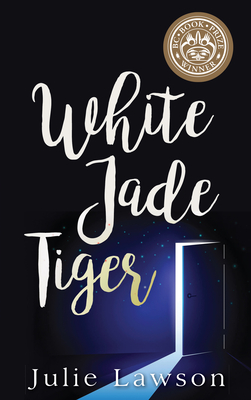 $9.99

usually available in 3-7 days
Description
---
On a trip to Chinatown, thirteen-year-old Jasmine steps through a doorway back in time and finds herself in the 1880s.

1994 Sheila A. Egoff Children's Literature Prize -- Winner
1994 Candian Library Association Book of the Year Award -- Runner-up
1995 Silver Birch Award -- Shortlisted
CCBC's Best Books for Kids & Teens (Spring 2017) Selection

Jasmine is not sure she likes the idea of being stuck in Victoria while her father goes to China. But on a field trip to Chinatown, she changes her mind. Passing through a doorway in Fan Tan Alley, she mysteriously finds herself in the early 1880s. Adventure begins with a new friend, a journey to the Fraser Canyon during the building of the Canadian Pacific Railway, and a search for an ancient amulet. But Jasmine is not the only one searching for the white jade tiger...
About the Author
---
Julie Lawson is the author of more than twenty children's and young adult titles. Her books have won the Sheila A. Egoff Award and been nominated for numerous awards, including various Forest of Reading Awards and the Canadian Library Association Book of the Year Award. She lives in Victoria, British Columbia.