M113 APC 1960–75: US, ARVN, and Australian variants in Vietnam (New Vanguard) (Paperback)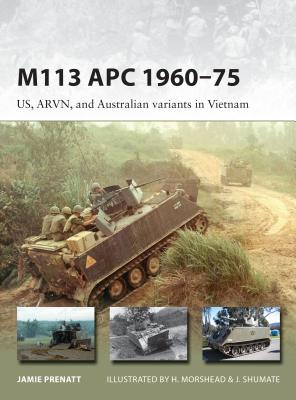 $18.00
usually available in 5-10 days
Other Books in Series
Description
---
The M113 is the most widely used and versatile armored vehicle in the world. Fielded in 1960 as a simple "battlefield taxi," over 80,000 M113s would see service with 50 nations around the world and 55 years later, many thousands are still in use. In addition to its original role of transporting troops across the battlefield, specialized versions perform a multitude of other functions including command and control, fire support, anti-tank and anti-aircraft defense, and casualty evacuation.
This new fully illustrated study examines the service record of the M113 from its initial fielding through the end of the Vietnam War. It will also describe the many US, South Vietnamese, and Australian variants of the M113 used in the Vietnam War as well as information on tactics, unit tables of organization and equipment, and a selection of engagements in which the M113 played a decisive role.
About the Author
---
Jamie E. Prenatt is a senior analyst in the Department of Defense. He has over 30 years of military and civilian intelligence experience and has served in a wide range of analytic, leadership, and representational assignments. He holds an MA in Government/National Security Policy from Georgetown University and has a particular interest in weapon systems development. He has taught military history, wargaming, and historical miniature painting at the Smithsonian Institution for several years and intelligence studies at the university level.
Praise For…
---
". . . an excellent edition to Osprey's extensive series of books on military hardware and materiel." - VVA Veteran