Secrets of the Seas: A journey into the heart of the oceans (Hardcover)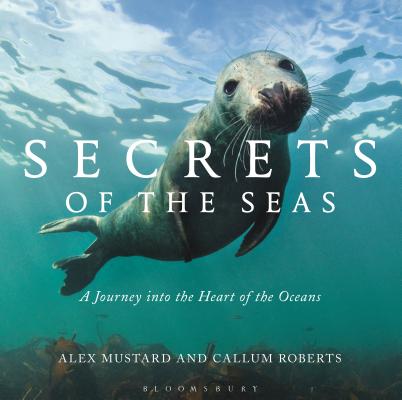 $40.00
usually available in 5-10 days
Description
---
A superb photographic celebration of marine life.

Our seas are host to an extraordinary variety of plant and animal life, but much of it remains mysterious and great imagery is surprisingly hard to find. Alex Mustard is one of the world's leading underwater photographers and his images are so crisp and immediate that the animals seem to swim out of the water towards you. This beautiful book gathers together a selection of his award-winning images and a number of new ones to create a vivid picture of the seas and oceans and the animals that inhabit them, each chapter accompanied by a 1500 word essay and extended captions written by leading natural history writer, Professor Callum Roberts.

The text addresses the issue of change in the oceans along with tales of oceanography, marine life and human history in the seas and aims to help the reader to get to know the oceans, understand how marine animals live their lives and how they have, are and may well adapt to change.
About the Author
---
Alex Mustard has been taking underwater photographs for 30 years. In 2013 he was named European Wildlife Photographer of the Year and was a category winner in the UK Natural History Museum Wildlife Photographer of the Year competition. His last book, Reefs Revealed, won the International Grand Prize for the best book of underwater photographs.

Callum Roberts is Professor of Marine Conservation at the University of York in the UK and is author of two award winning books, The Unnatural History of the Sea and Ocean of Life: How our Seas are Changing. For the last 25 years he has used science to make the case for stronger protection for marine life at both national and international levels.
Praise For…
---
"[An] arresting set of sea life portraits, each of which could easily stand alone as a character study . . . This isn't just a two-dimensional aquarium for your coffee table but a study of our oceans and seas, past and present and tentative future." - National Geographic Traveller

"This isn't a title to read just once, but one into which you'll continue to dive--to escape, to be entertained, and to become better informed about our fascinating, spectacular oceans." - BBC Wildlife

"More than just a coffee-table book . . . This gorgeous book is a celebration of the global maritime environment, showcasing the wonder of the creatures found in our seas, from the very smallest species to beautiful behemoths." - BBC Wildlife

"While this gorgeous book could be categorized as a coffee table book, relegating this 200-plus page book to mere decoration would be a shame. Readers need to dive in to absorb the book's noteworthy information and drink in all the breathtaking photographs. Secrets of the Seas is a wonderful book." - Lita Smith-Mines, Boating Times Long Island