Katherine Mansfield and Elizabeth Von Arnim (Katherine Mansfield Studies) (Hardcover)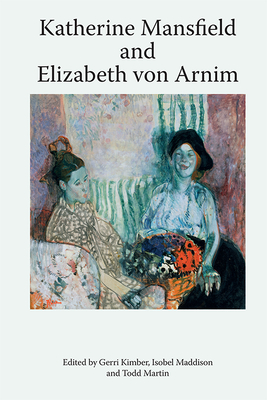 $110.00

usually available in 3-5 business days
Description
---
Explores the literary connection between Katherine Mansfield and Elizabeth von Arnim
Elizabeth von Arnim is best remembered as the author of Elizabeth and Her German Garden (1898) and The Enchanted April (1922), as well as being the elder cousin of Katherine Mansfield. Recently, new research into the complex relationship between these writers has extended our understanding of the familial, personal and literary connections between these unlikely friends. We know that they were an influential presence on one another and reviewed each other's work.
By bringing the work of Mansfield and von Arnim together - including on matters of artistry, on mourning, on gardens, on female resistance - this book establishes shared preoccupations in ways that refine and extend our knowledge of writing in the period. It also deepens our understanding of the historical and literary contexts within which both of these extraordinary authors worked.
About the Author
---
Gerri Kimber is a Visiting Professor in the Department of English at the University of Northampton and is co-editor of the annual yearbook Katherine Mansfield Studies. She is the deviser and series editor of the four-volume Edinburgh Edition of the Collected Works of Katherine Mansfield (2016) and the author of Katherine Mansfield: The View from France and A Literary Modernist: Katherine Mansfield and the Art of the Short Story. Isobel Maddison is a Fellow of Lucy Cavendish College, University of Cambridge, where she is a College Lecturer and the Director of Studies in English. She works primarily on female modernism and on the connections between modernism and popular fiction. Isobel has published on Dorothy Richardson and Katherine Mansfield, and is the author of Elizabeth von Arnim: Beyond the German Garden (2013), the first full length treatment of this author, plus several essays on this writer. Isobel is President of the International Elizabeth von Arnim Society. A Professor of English at Huntington University, Todd Martin's primary areas of interest are twentieth century British and American literature. He has published articles on such varied authors as John Barth, E. E. Cummings, Clyde Edgerton, Julia Alvarez, Edwidge Danticat, Sherwood Anderson and Katherine Mansfield. He is the editor of the forthcoming Katherine Mansfield and the Bloomsbury Group.