The Tragedy of Heterosexuality (Sexual Cultures #56) (Hardcover)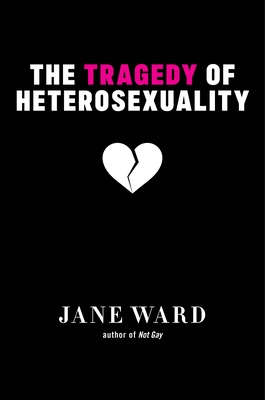 $26.95
usually available in 3-7 days
Other Books in Series
This is book number 56 in the Sexual Cultures series.
Description
---
A troubling account of heterosexual desire in the era of #MeToo
Heterosexuality is in crisis. Reports of sexual harassment, misconduct, and rape saturate the news in the era of #MeToo. Straight men and women spend thousands of dollars every day on relationship coaches, seduction boot camps, and couple's therapy in a search for happiness. In
The Tragedy of Heterosexuality
, Jane Ward smartly explores what, exactly, is wrong with heterosexuality in the twenty-first century, and what straight people can do to fix it for good. She shows how straight women, and to a lesser extent straight men, have tried to mend a fraught patriarchal system in which intimacy, sexual fulfillment, and mutual respect are expected to coexist alongside enduring forms of inequality, alienation, and violence in straight relationships. Ward also takes an intriguing look at the multi-billion-dollar self-help industry, which markets goods and services to help heterosexual couples without addressing the root of their problems. Ultimately, she encourages straight men and women to take a page out of queer culture, reminding them "about the human capacity to desire, fuck, and show respect at the same time."
About the Author
---
Jane Ward is Professor of Gender and Sexuality Studies at University of California Riverside, where she teaches courses in feminist, queer, and heterosexuality studies. She is the author of Not Gay: Sex Between Straight White Men (New York University Press, 2015), and Respectably Queer: Diversity Culture in LGBT Activist Organizations.