The Laugavegur Trail: A Hiking Companion to Iceland's Famous Trek (Paperback)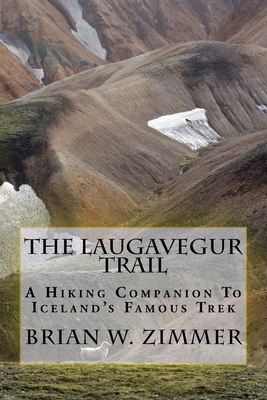 $17.50

usually available in 3-5 business days
(This is a special order book which cannot be returned.)
Description
---
Updated for the 2020 trekking season We are now donating 10% of the proceeds from this book to Landvernd, an Icelandic NGO focused on protecting Iceland's tremendous natural beauty. Check out our facebook page (The Laugavegur Trail) for pictures and updated trail conditions.
The Laugavegur Trail is a thorough, but lighthearted guide to Iceland's most famous and popular backpacking trek. The guide provides you with all the logistical information you will need to plan and execute your hike while also providing beautiful, annotated panoramas, basic maps, and anecdotal stories that provide great insight and regional context for the journey. The book is complimented well by the Serkort #4 (Landmannalaugar Fjallabak) 1:100,000 topographic map.
If you are looking for some recreational reading while on the path, I encourage you to check out my fantasy novel, called "Laugavegur: A Novel" (available through Amazon). It is paced well for trail reading and will give you some easter eggs to go looking for along the way.
About the Author
---
Brian Zimmer teaches geology at Appalachian State University in the United States. Each year, he takes students to Iceland to learn about geologic hazards and to hike the Laugavegur trail. Brian has backpacked extensively throughout Europe, Canada, Japan, Mexico, Tanzania, and all around his home in the Blue Ridge Mountains.