English Birth Girdles: Devotions for Women in "Travell of Childe" (Research in Medieval and Early Modern Culture) (Hardcover)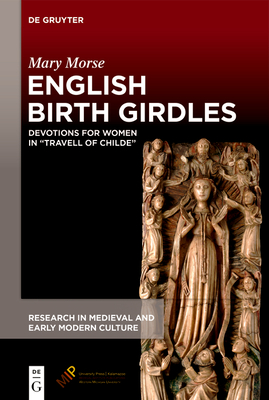 Description
---
In medieval England, women in labor wrapped birth girdles around their abdomens to invoke the Virgin Mary and other holy intercessors to protect themselves and their unborn children. These parchment or paper rolls replicated girdle relics reserved for queens and noblewomen, thus extending childbirth protection to women of all classes.
This edition offers the first compilation of Middle English and Latin texts from nine English birth girdles produced between the reigns of Richard II and Henry VIII. Cultural artifacts of lay devotion practiced primarily by women in the intimate confines of the birthing chamber, the birth girdles respond to religious dissent, political upheaval, and the onset of print.
Introductions to each birth girdle, associations of particular texts with other devotional works and images, vocabulary notes for Middle English, and Latin translations provide a valuable resource for teachers, students, and others interested in the lives of medieval women.
About the Author
---
Mary Morse, Rider University, Lawrenceville, New Jersey, USA.