On War (Hardcover)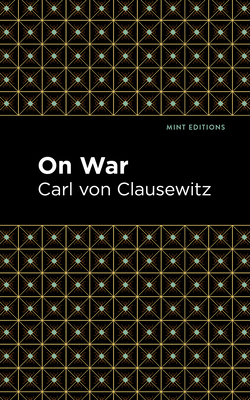 $39.99

usually available in 3-7 days
Description
---
On War (1832) is a treatise on the philosophical aspects of warfare by Prussian general, scholar, and strategist Carl von Clausewitz. Published posthumously by the author's wife--who edited his manuscript and wrote the book's introduction--On War is one of history's most important works on warfare and military strategy, and continues to be studied to this day.
With a background in art, culture, and history, and with extensive experience as a combat veteran, Clausewitz sought to understand the military success of such figures as Napoleon and Frederick the Great. What interested Clausewitz the most was how these leaders effectively mobilized entire nations to launch military campaigns larger and more violent than any in European history. Although he initially began with the theory that war was one aspect of a population's struggle for survival, he eventually came to believe that war was a method of imposing the will of one state on another. By privileging politics and philosophy in his study of warfare, Clausewitz changed the way military figures, politicians, and scholars thought of and perpetrated the process of war. Most crucially, Clausewitz suggests that war serves no purpose in and of itself, but rather acts as an instrument of a political party or group. In addition, Clausewitz believed that strong moral and political motivations--especially in the case of defense--greatly increased the chance of victory. On War was read and interpreted by Vladimir Lenin, Mao Zedong, and Dwight Eisenhower, and has, for over a century and a half, continued to shape the concept and conduct of war.
With a beautifully designed cover and professionally typeset manuscript, this edition of Carl von Clausewitz's On War is a classic of history, philosophy, and military theory reimagined for modern readers.