The Tools of Philosophy (Paperback)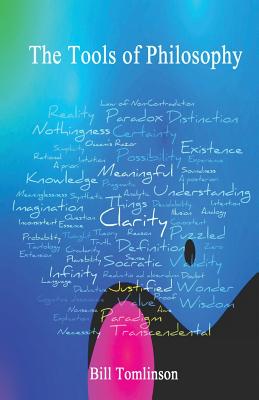 $18.95

usually available in 3-7 days
(This is a special order book which cannot be returned.)
Description
---
In any discipline, you can't find truth without understanding its tools. Philosophy is no different, yet many non-philosophers try to do philosophy without that understanding, or even knowing that there are philosophical tools.
"The Tools of Philosophy" shows all of the major mechanisms for doing philosophy, and how they are related to each other, and in some cases how some are a consequence of others. We also find reason to believe that all of the major tools of philosophy have one source, one major device, and from that device all of the rest follow.
If we want to know how philosophy is done, how we might actually explore philosophical ideas, and how confident we should be in the answers we get, we need to understand how the tools of philosophy, i.e., the devices, principles, methods, concepts and systems at the foundation of the practice, can be used.
The issues that attract us to philosophy are often specific to us. We can't just read what other philosophers have said and try to "adopt" or "reject." Sometimes we need to address our personal concerns uniquely. It might not be clear to those not in philosophy that there are effective ways of addressing those concerns, but there are. They can be made explicit. This is the avenue that "Tools of Philosophy" explores.
You can learn to articulate and address something meaningful to you that you may have assumed was out of your reach. Becoming clear on your concern is getting halfway there. Imagine a book that helps with that.
And on your journey, you may just learn how to do a little philosophy.