Verbal Behavior (Paperback)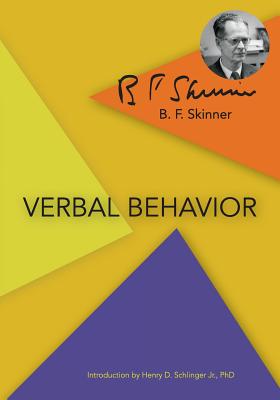 Description
---
Over half a century after its initial publication in 1957, Verbal Behavior has remained in high demand and continues to contribute to science and society. The documented efficacy of Skinner's practices has maintained the popularity of Verbal Behavior despite the initial criticism from Noam Chomsky's allegedly fatal review. In fact, his research has inspired techniques that have proven increasingly successful with aberrant behavior disorders, such as autism and delayed speech.
In this brilliant and ambitious work, Skinner gives a functional analysis of verbal behavior and argues that operant conditioning can account for and explain a large portion of linguistic phenomena, as demonstrated in laboratory experiments and extensive literary analysis. Skinner details the consequences and issues of this analysis and addresses its philosophical implications, such as the social aspects of language and natures of meaning and thought.
Skinner's classic study of psychology, while controversial, has contributed to the welfare of society, and it continues to inspire a growing body of research and applications. Verbal Behavior is an exceptional theoretical work for those who wish to understand the principals of behavioral therapy.
B. F. Skinner (1904-1990), America's most influential behavioral scientist, authored over 20 books and nearly 200 articles. He served as the Psychology Department Chair at the University of Indiana and later became the Edgar Pierce Professor of Psychology at Harvard University until his retirement in 1974. His contributions to psychology have incited an abundance of developments and remain relevant in the field today.