Coming To Our Senses (Paperback)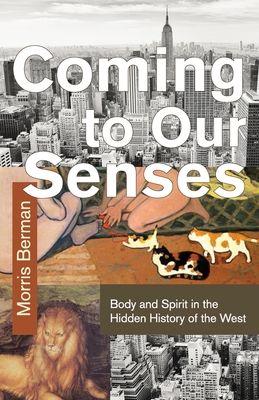 $24.95

usually available in 3-7 days
(This is a special order book which cannot be returned.)
Description
---
An ambitious and provocative analysis of the relationship between culture, mind, and body in the history of Western society, Morris Berman's influential classic Coming to our Senses has been engrossing audiences with its carefully-researched and thoughtful exploration of somatic experience for decades. Finally back in print for a new generation of readers, Berman's treatise on the West's historic denial of physicality is relevant as ever in a society increasingly plagued by addiction, depression, and distraction. Berman deftly weaves threads of history, philosophy, and psychoanalysis into an elegant and accessible argument about the ways our physical experience of the world relates to the culture in which we exist.
To make his case, Berman draws on studies of infant behavior with mirrors; analyzes symbolic expressions of human-animal relationships ranging from cave-wall etchings to Disney cartoons; investigates esoteric breathing techniques and occult rituals; and examines the nature of creativity. Berman also illuminates Christianity's origins in early Jewish meditation techniques, explains how the notion of romantic love evolved out of medieval Christian heresy, how modern science grew out of Renaissance mysticism, and how Nazism was the most recent episode in a recurring cycle of orthodoxy and heresy. A demanding and radical work of history, social criticism, and philosophy, Coming to our Senses is a beautifully-written and vastly important book.
Readers interested in related titles from Morris Berman will also want to see: Are We There Yet (ISBN: 1635610567), Spinning Straw Into Gold (ISBN: 1635610532).