True Stories from the Files of the FBI: America's Most Notorious Gangsters, Mobsters and Mafia Members (Hardcover)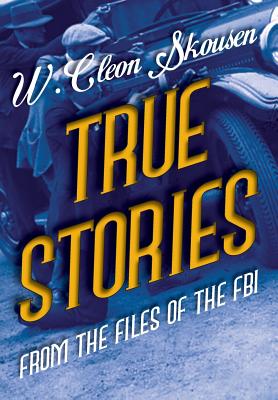 $27.95

usually available in 3-7 days
(This is a special order book which cannot be returned.)
Description
---
Be the FBI Agent in training under J. Edgar Hoover and run the gauntlet of Machine Gun Kelly, Baby Face Nelson and the Barker Karpis Gang. Step back into downtown Chicago of the 1930s and retrace the steps of some of America's most notorious mobsters.

True Stories from the Files of the FBI was written by W. Cleon Skousen under the direct supervision of Mr. Hoover himself. These first-hand accounts of actual "do or die" situations were used for decades to train thousands of FBI agents.

In this riveting retelling of "G-men" arresting or killing perpetrators of the country's most violent crimes, learn how the investigations led to clues for the Charles Lindbergh kidnapping case, the Kansas City Massacre, the raids by John Herbert Dillinger and his gang, "Killer" Kinnie Wagner's murder spree, and more.