Raising the Line: How to Prepare for the Next Pandemic (Paperback)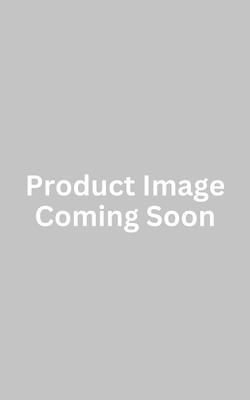 $18.95

Coming Soon - Available for Pre-Order Now
Description
---
For anyone interested in actionable ideas to improve the global health system, Raising the Line: How to Prevent the Next Pandemic is an in-depth analysis for how innovative minds are working to improve all aspects of health care.
WHEN FLATTENING THE CURVE BECOMES TOO CHALLENGING, WE NEED TO RAISE THE LINE INSTEAD.
The COVID-19 Pandemic has underscored the importance of our global health system. It's revealed which aspects of the system are working and which aspects need to be overhauled to address the health of future generations. Throughout this experience, Osmosis has conducted interviews with notable luminaries in all aspects of the health system on their RAISE THE LINE podcast.
From their accumulated wisdom, authors Shiv Gaglani, MBA and Rishi Desai, MD MPH, have drawn up ten lessons for
Raising the Line
.
Join these two innovators on their exploration of the Global Health System, from insurance to education to equity and inclusion to care models and restoring faith in public health expertise. Their new book,
Raising the Line: How to Prevent the Next Pandemic
, explores the successes and failures of the global response to this existential threat and how medical science can meet the moment before it grinds the world to a halt again.
Gaglani and Desai draw upon the insights of the brightest minds in the field to synthesize a master plan for improved health care in the United States and beyond. Instead of pointing fingers or playing politics,
Raising the Line
offers pragmatic solutions to real world problems. It doesn't fixate on what's broken, but looks for ways to rebuild the system altogether.
Keep reading to:
Discover how retaining and retraining the workforce is essential to caring for our health providers.
Understand how we arrived at a fee-for-service pay system in the United States.
Learn how technology aims to democratize health care like never before.
Improving personal health on an individual level will lift the burden off doctors, nurses and hospitals.
Understand the challenges doctor's face and how their jobs are too often focused on treating rather than healing.
The importance of clear public health messaging in restoring the trust in expertise that's been eroding over the past few years.
The next time a global health crisis strikes, we should aim to raise the line so that our health system can withstand the rising curve.
A healthy future depends on a healthy present! Get your copy of Raising the Line today!
About the Author
---
Shiv Gaglani is the co-founder and chief executive officer of Osmosis.org, a leading health education platform with an audience of millions of current & future clinicians as well as their patients and family members.



Shiv's primary passion is developing innovative and scalable solutions in the fields of healthcare and education. To this end, he curated the Smartphone Physical, which debuted at TEDMED, and the Patient Promise, a movement to improve the clinician-patient relationship through partnership in pursuing healthy lifestyle behaviors. Shiv is also an avid writer who has written two educational books, Success with Science and Standing out on the SAT & ACT. He is a regular contributor to Forbes, which named him to their 30 Under 30 List in 2018.



After graduating magna cum laude from Harvard College in 2010 with degrees in engineering and health policy, Shiv began his MD degree at the Johns Hopkins University School of Medicine (from which he is currently on leave) and earned his MBA from Harvard Business School in 2016. In his spare time, he enjoys spending time with his family, snowboarding, skiing, running, and flying.

Rishi Desai, MD, MPH, is a pediatric infectious disease physician with a public health background who recently led Khan Academy Medicine and currently serves as the Chief Medical Officer at Osmosis, a digital health education platform aimed to empower the world's clinicians and caregivers with the best learning experience possible. Additionally, Dr. Desai works clinically for AmWell, a large U.S.-based telemedicine company.



Previously, Dr. Desai spent two years at the Centers for Disease Control and Prevention as an Epidemic Intelligence Service Officer investigating viral disease outbreaks, before beginning his work in online medical education. He had an accelerated education, completing high school and receiving his BS in Microbiology and Molecular Genetics from UCLA by the age of 18. He completed his medical training at UCSF and earned his MPH in epidemiology at UCLA.