Learn to Read for Kids with Dyslexia: 101 Games and Activities to Teach Your Child to Read (Paperback)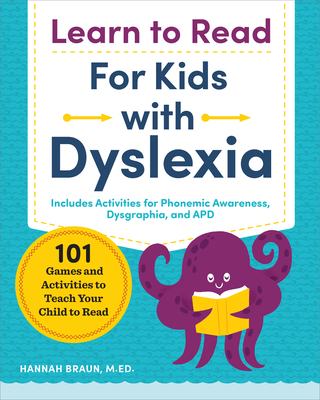 $19.99
usually available in 5-10 days
Description
---
101 Exercises that make reading with dyslexia easier and more fun-an activity book for ages 7 to 12
Learning to read can be a challenge, especially for kids with dyslexia or dyslexia-related symptoms. Using a targeted approach to skill development, Learn to Read for Kids with Dyslexia features more than 100 colorful games and activities that strengthen auditory processing skills, support letter formation in writing, and most importantly―make reading fun
This workbook of dyslexia tools for kids offers:
Daily practice-Give kids 7 to 12 regular opportunities to practice their reading skills, with exercises that focus specifically on phonemic awareness, dysgraphia, and auditory processing disorder.
101 Games and activities-Kids will delight in exploring everything from mazes to word association, matching, coloring, listening, writing with sounds, and more.
6 Different learning methods-These activities are built on multiple research-based approaches to learning, so all kids have a chance to see what works best for them.
Turns kids into lifelong readers with fun-filled games that build their skills and confidence, and help them overcome dyslexia.