The Pleasure Prescription: A Surprising Approach to Healing Sexual Pain (Paperback)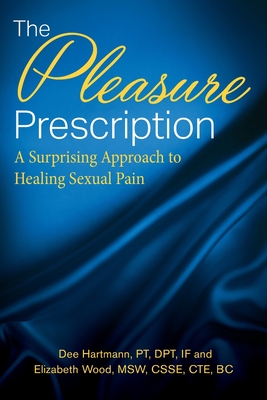 $21.95

usually available in 3-5 business days
Description
---
This book is aimed at women readers experiencing unwanted pain with sex who:
- Suffer with pain that has been difficult to diagnose
- Are interested in resolving their pain
- Want to enjoy pain-free sex
- Desire more pleasure in their bodies, lives, and relationships
- And are searching for ways to help themselves
Coauthored by a women's health physical therapist and a sexuality educator, The Pleasure Prescription outlines an approach that many women may find counterintuitive: that their own sexual pleasure may be a pathway to overcoming pain. Research shows that decreasing pain allows for more pleasure; conversely, the stories highlighted in this book suggest that increasing pleasure can help diminish a woman's experience of sexual pain. The Pleasure Prescription is the culmination of more than fifty years of the authors' combined experiences with women in their respective practices. It includes case studies, diagrams, and the latest scientific research. Each chapter ends with "prescriptions" designed to guide readers through the healing process.