Bolivar (Paperback)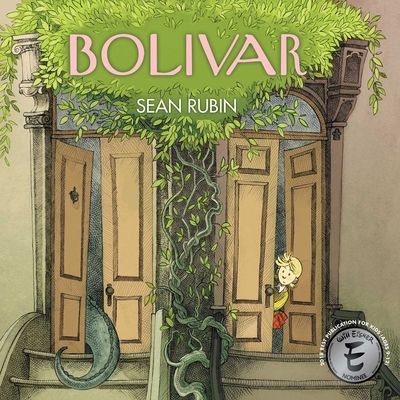 $14.99

usually available in 3-5 business days
Description
---
Going extinct isn't for everyone. Sybil knows that there is something off about her next door neighbor, but she can't seem to get anyone to believe her. Everyone is so busy going about their days in the busy streets of New York City that they don't notice Bolivar. They don't notice his odd height, his tiny arms, or his long tail. No one but Sybil sees that Bolivar is a dinosaur. When an unlikely parking ticket pulls Bolivar into an adventure from City Hall to New York's Natural History Museum, he must finally make a choice: Bolivar can continue to live unnoticed, or he can let the city see who he really is.

School Library Journal says...
"Bolivar the dinosaur speaks to the introvert in all of us. That part deep down inside that encourages us to hide away from the world, keep to ourselves, and avoid any and all connections for fear of getting hurt. Dinosaurs may not be around anymore but Bolivars abound. Even little Bolivars who will pick up this book and instantly connect with someone just like them. So for the Bolivars and the Manhattan-lovers, the graphic novel enthusiasts and the parents just looking for a good bedtime story, Bolivar the book is the place to go. Dino-mite stuff."