A Week On the Concord and Merrimack Rivers (Annotated): Original 1849 Edition (Paperback)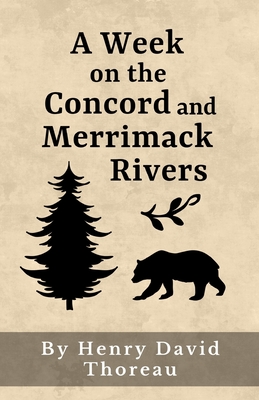 $10.98

Special Order - may be out of print
(This is a special order book which cannot be returned.)
Description
---
This Edition of A Week On the Concord and Merrimack Rivers is the Original 1849 Edition and Is Annotated.
Henry David Thoreau is very well known for his book, Walden, which was published in 1854.
Thoreau was born as David Henry Thoreau in Concord, Massachusetts on July 12, 1817. His parents were John Thoreau, who was a pencil maker, and Cynthia Dunbar. He had three siblings: an older sister named Helen, an older brother named John Jr. and a younger sister named Sophia. Thoreau was originally named after his uncle David. After college, he changed his name to Henry David, although he didn't petition for a formal name change.
His maternal grandfather, Asa Dunbar led the Butter Rebellion at Harvard College in 1766.
Thoreau attended college at Harvard from 1833 until 1837. After he graduated in 1837, he worked at a Concord public school and quit only a few weeks after he started because he didn't want to take part in corporal punishment to the students. 1938, Thoreau and his brother John opened a school. At their school, the children's education included nature walks. In 1942, the school closed because Thoreau's brother John cut himself while shaving and contracted tetanus. John died shortly after, in Henry's arms.