A Long Triage: Welcome to The War (Paperback)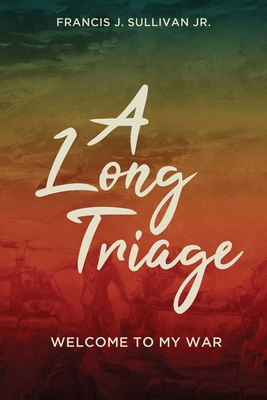 $19.95
usually available in 5-10 days
Description
---
During a regular business day, Vietnam veteran Attorney Kerry Sullivan's brain hemorrhages from a Spontaneous Subdural Hematoma. Rushed to the hospital in an ambulance, he undergoes emergency brain surgery. Experiencing a rare reaction to the anesthesia, he awakes in a state of delirium screaming about the war.
His rehabilitation and recovery included physical therapy, occupational therapy, and speech therapy for the recent surgery, which had exacerbated an MTBI from the war resulting in stroke like symptoms. In addition, he participated in Narrative Therapy. A therapy which is based on writing exercises designed to help patients struggling with Post Traumatic Stress Disorder.
This story is a result of that therapy.