Babble Bot (Paperback)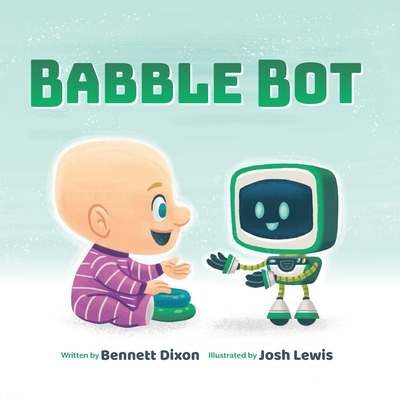 $14.99

usually available in 3-5 business days
(This is a special order book which cannot be returned.)
Description
---
Babble Bot is a picture book about a baby and a daddy who can't understand one another until a toy robot steps in to translate. Opening a hilarious and heart-warming line of communication, the robot enlightens daddy on the meaning of baby-speak like "Blah-dee, gunk-gunk" ("You are the one who gives me bottle") and "Floompa flimmer--bzzzt " ("Your outfit--it's terrible ") But when the robot's batteries run out, baby and daddy are on their own.
Children and parents who enjoyed the silly sensibility of Doreen Cronin's Click Clack Moo: Cows Who Type or the deceptively simple concepts of Mac Barnett and Jon Klassen (Triangle, Square and Circle) will delight in the preposterous proceedings of Babble Bot.
Written by Bennett Dixon, featuring 32 full-color illustrations by renown illustrator Josh Lewis, and made for children aged 2-6, Babble Bot is a light-hearted take on a universal human condition--the need to connect and be understood.