In Search of Almighty Voice: Resistance and Reconciliation (Paperback)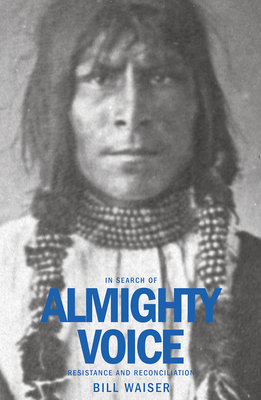 $24.95

Special Order - may be out of print
Description
---
In May 1897, Almighty Voice, a member of the One Arrow Willow Cree, died violently when Canada's North-West Mounted Police shelled the fugitive's hiding place. Since then, his violent death has spawned a succession of conflicting stories -- from newspaper features, magazine articles and pulp fiction to plays and film. Almighty Voice has been maligned, misunderstood, romanticized, celebrated, and invented. Indeed, there have been many Almighty Voices over the years. What these stories have in common is that the Willow Cree man mattered. Understanding why he mattered has a direct bearing on reconciliation efforts today.
Historian Bill Waiser offers a fresh account of the incident -- a difficult task because of the conflicting source material about the man and the need to separate facts from fiction, truth from rumor. In Search of Almighty Voice also examines how the story has been told and revised over the past 120 years through newspaper columns, magazine articles, poetry, plays and more. Waiser reveals the truth behind the Willow Cree man in the stories and popular material.
About the Author
---
Historian Bill Waiser has published more than a dozen books including the Governor General's Literary Award Winning, A World We Have Lost: Saskatchewan Before 1905. He is a frequent public speaker and contributor to radio, television and print media. Bill was appointed to the Order of Canada and elected a fellow of the Royal Society of Canada. He lives in Saskatoon, Saskatchewan.