Rescue in the Rockies (Paperback)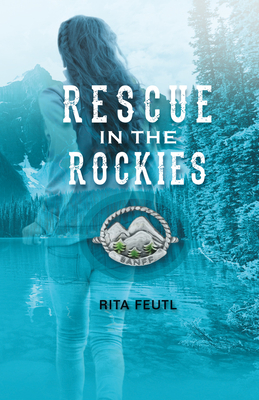 $12.95

usually available in 3-7 days
Description
---
Can 14-year-old Janey disentangle her time-hopping dilemma and save not just her own life, but the past lives of others, before it's too late?
Rescue in the Rockies follows Janey as she is forced to spend the holidays with her grandma - and her grandma's new beau, Charlie, who has invited along his German grandson, Max - in Banff, Alberta. Janey can't believe her parents might potentially miss one of the most important holidays of the year and resigns herself to spending her time away from home wandering around the hotel with, of all people, Max, who she bickers with constantly. Getting frustrated with their constant fighting, Janey turns to run away and finds herself, all of a sudden, standing in snow drifts; the hotel has disappeared, and in its place is, well... nothing.
As Janey travels back and forth in time - first to 1883, then, with an unwitting Max along, to an internment camp during World War I and finally the Banff area after the war - she struggles to not only escape the chaotic situations she finds herself in, but to try and figure out what is causing her mysterious disappearances. What do the three places have in common, and can she solve the mystery before the enemy she's made in the past captures her and Max for good?