Forming National Identity in Iran: The Idea of Homeland Derived from Ancient Persian and Islamic Imaginations of Place (Hardcover)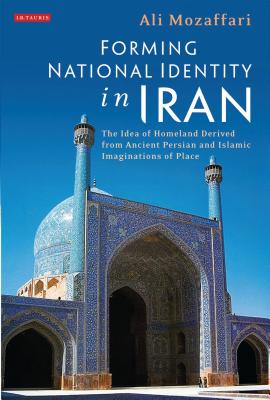 Description
---
Modern Iran is a country with two significant but competing discourses of national identity, one stemming from ancient pre-Islamic customs and mythology, the other from Islamic Shi'i practices and beliefs. At one time co-existing and often mutually reinforcing, in more modern times they have been appropriated by intellectuals and the state who have drawn upon their narratives and traditions to support and authenticate their ideologies. The result has been an often-confused notion of identity in Iran. In this essential work, Ali Mozaffari explores the complex processes involved in the formation of Iranian national identity. He lays particular stress upon the importance of place, for it is through the concept of place that collective national identity and ideas of homeland are expressed and disseminated. The author reveals the ways in which homeland is conceived both through designated permanent sites and ritual performance, illustrating his arguments through an analysis of the ancient Achaemenid capital of Persepolis and the Shi'i rituals of Moharram.
In a final part of the book, he extends his analysis to the Ancient Iran Museum and the Islamic Period Museum, housed in the National Museum of Iran, showing how the major transformations of twentieth-century Iran, which have so far been perceived in terms of political discourses and historical events, are in fact concerned with conceiving place. Forming National Identity in Iran offers powerful insights into the forces shaping national identity in Iran, which makes it a valuable contribution to the cultural and political importance of place.
About the Author
---
Ali Mozaffari is Research Associate at the Centre for Muslim States and Societies, University of Western Australia. He studied architecture at Tehran University and has more than fifteen years experience in architecture and urban design in Iran and Australia. His research interests include the anthropology of place, urban aesthetics, the Islamic city, and museums and heritage.