The Edelweiss Pirates: Teenage Rebels in Nazi Germany (Paperback)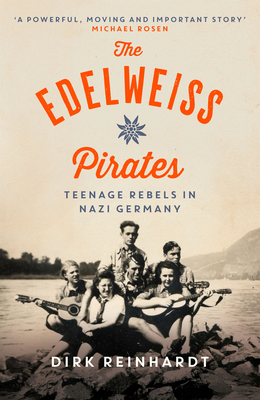 Description
---
A HEART-STOPPING ADVENTURE BASED ON THE TRUE STORY OF THE TEENAGE REBELS WHO STOOD UP TO THE NAZIS

When sixteen-year-old Daniel befriends Josef Gerlach, he feels the old man is haunted by a secret from his past. Sure enough when Josef gives him his teenage diary to read, Daniel discovers a shocking story of rebellion and struggle.
The diary tells how Josef left the Hitler Youth for a gang called The Edelweiss Pirates. Their uniform: long hair and cool clothes. Their motto: freedom! At first the Pirates are only interested in hanging out and having a good time, but as the situation in Nazi Germany gets worse, they start to plan dangerous missions against Hitler's regime-soon they are fighting for their lives.
About the Author
---
Dirk Reinhardt, born in 1963, studied German and history before becoming a freelance journalist and starting to write books for children and young adults. The Edelweiss Pirates is his third novel. Rachel Ward is a translator from French and German who lives near Norwich, in the UK. She can be found on Twitter as @FwdTranslations.