Magic as a Political Crime in Medieval and Early Modern England: A History of Sorcery and Treason (International Library of Historical Studies) (Hardcover)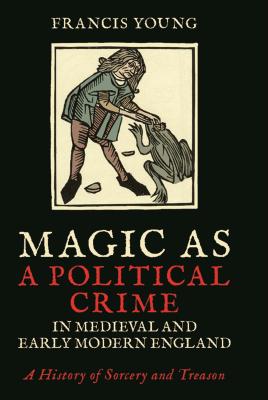 Description
---
Treason and magic were first linked together during the reign of Edward II. Theories of occult conspiracy then regularly led to major political scandals, such as the trial of Eleanor Cobham Duchess of Gloucester in 1441. While accusations of magical treason against high-ranking figures were indeed a staple of late medieval English power politics, they acquired new significance at the Reformation when the "superstition" embodied by magic came to be associated with proscribed Catholic belief.
Francis Young here offers the first concerted historical analysis of allegations of the use of magic either to harm or kill the monarch, or else manipulate the course of political events in England, between the 14th century and the dawn of the Enlightenment. His book addresses a subject usually either passed over or elided with witchcraft: a quite different historical phenomenon. He argues that while charges of treasonable magic certainly were used to destroy reputations or to ensure the convictions of undesirables, magic was also perceived as a genuine threat by English governments into the Civil War era and beyond.
About the Author
---
Francis Young is a Fellow of the Royal Historical Society and gained a PhD in history from the University of Cambridge. He is the author and editor of seven previous books. These include English Catholics and the Supernatural, 1553-1829 (2013), The Gages of Hengrave and Suffolk Catholicism, 1640-1767 (2015), The Abbey of Bury St Edmunds: History, Legacy and Discovery (2016) and A History of Exorcism in Catholic Christianity (2016). He broadcasts regularly for the BBC on historical topics.