Killing Cousins: Large Print Edition: The true story of the worst case of serial sex homicide in American history (Paperback)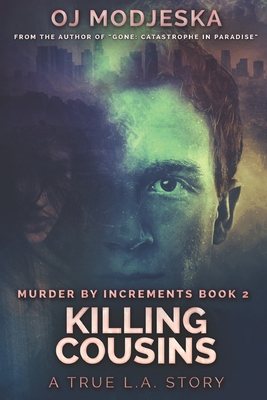 $15.99
Backordered - OK to 'add to cart' and we'll let you know when your copy is here
(This is a special order book which cannot be returned.)
Description
---
After an investigation spanning nearly two years, Los Angeles investigators come up empty in the case of a terrifying serial sex killer.
But then, a seemingly unrelated arrest is made across state lines. In book two of Murder by Increments, we journey deeper into the life and mind of the suspect at the center of the case: one of the most confounding and mysterious serial killers in American history.
Killing Cousins documents the shocking story of an abusive childhood that created a monster, and the suspect's possible involvement in a separate string of killings of teenagers in Rochester, New York.
Did this man truly have multiple personalities, or was he a cunning sociopath enacting a daring hoax against the criminal justice system? By the end, you make up your own mind.
Praise from readers:
★★★★★ - "The author did an excellent job of putting it all together. Would recommend this for anyone who loves a great thriller."
★★★★★ - "Anyone interested in murder, gender and the justice system will get so much admittedly horrifying insight from these two books. Both are outstanding."
★★★★★ - "OJ Modjeska writes the stories of the victims as artfully as any good character drama novelist; each one comes alive on the page. These are not just names, and the book is far from being just a list of heinous crimes. True crime at its best."