Excursions (Anthem Travel Classics) (Paperback)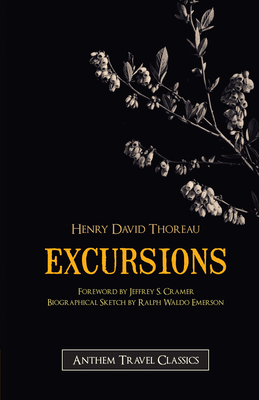 $22.95

usually available in 3-7 days
(This is a special order book which cannot be returned.)
Description
---
A selection of ruminative nature writing on walking and the beauty of New England, here Thoreau's characteristically wide-ranging and philosophical style offers a multitude of fascinating observations. Excursions presents Thoreau's most studied and expansive collection of writing on the natural world. An early advocate of conservationism, he discusses here, in mesmerising prose, the complex but essential relationship between man and nature. This edition includes a remarkable Biographical Sketch by Thoreau's great contemporary and mentor Ralph Waldo Emerson.
This choice collection of Thoreau's nature writing includes the essays 'The Succession of Forest Trees', 'Walking', and 'Autumnal Tints' - each one an explorative reach into the heart of the natural world. Thoreau's travels through the woods of New England are not only physical journeys through some of the most awe-inspiring landscapes in America but also spiritual excursions of the mind.
About the Author
---
Henry David Thoreau (1817-1862) was a pioneering author, naturalist, transcendentalist, tax resister, development critic, and philosopher. His most celebrated works include 'Walden' and 'Civil Disobedience'. Jeffrey S. Cramer is curator of collections for The Thoreau Institute at Walden Woods and the editor of 'Walden: A Fully Annotated Edition' and 'What I Lived For: The Annotated Selected Journals of Henry D. Thoreau', both published by Yale University Press.
Praise For…
---
'There was an excellent wisdom in him, proper to a rare class of men, which showed him the material world as a means and symbol… he had in a short life exhausted the capabilities of this world; wherever there is knowledge, wherever there is virtue, wherever there is beauty, he will find a home.' —Ralph Waldo Emerson, from his Biographical Sketch