Holderlin's Songs of Light: Selected Poems (Paperback)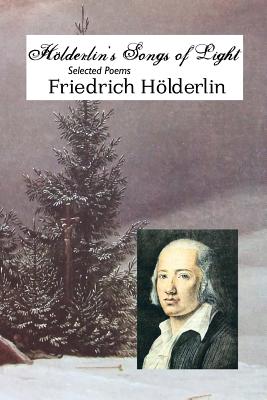 $11.99
usually available in 3-7 days
(This is a special order book which cannot be returned.)
Description
---
FRIEDRICH HOLDERLIN: HOLDERLIN'S SONGS OF LIGHT: SELECTED POEMS
Translated by Michael Hamburger and edited and introduced by Jeremy Mark Robinson
The German Romantic poet Friedrich Holderlin (1770-1843) is one of the very greatest poets - of any era. Holderlin's poetry is airy, radiant and incredibly lyrical. This selection features many of his best odes, poems and hymns, from the whole span of his career.
Michael Hamburger is a respected poet and critic. He has translated Rilke, Celan and Goethe, among others, as well the whole of Holderlin's poetry. Hamburger's awards include The Schlegel-Tieck Prize, the Goethe Medal and the European Translation Prize.
'Few can have done more to enhance (and in many cases create) the appreciation of German poetry among an Anglophone audience'
(Times Literary Supplement) 

Includes the German text and English translations. The book has been revised.
Illustrated, with images of Holderlin and biographical pictures. With introduction and bibliography.
European Writers Series. Notes & bibliography & illustrations.
www.crmoon.com
Friedrich Holderlin was born Johann Friedrich Holderlin on March 20, 1770 in Lauffen, a Swabian town on the River Neckar. He spent much of his later years, following a mental breakdown, in a house in Tubingen, until his death in 1843.
For Ronald Peacock, Holderlin was the poet of 'radiant purity', 'the one whose name can be uttered only in the tone of veneration'.
The chief love in Friedrich Holderlin's life was Susette Borkenstein Gontard (1769-1802), the 'beautiful, cultured and noble' wife of a Frankfurt banker, J.F. Gontard. Holderlin taught Gontard's children. He idealized Susette Gontard: she became his Muse, the Diotima in his poetry. 'Schones Leben du lebst, wie die zarten Bluthen im Winter', Holderlin wrote in 'To Diotima'. Just as Novalis worshipped his beloved Sophie as an embodiment of Sophia (Wisdom), a Goddess of transcendent philosophy, so Holderlin apostrophized Susette Gontard as Diotima in poems such as 'Diotima', 'To Diotima', 'To Her Genius' and 'Menon's Lament for Diotima'. Diotima was the hero's beloved in Holderlin's novel Hyperion. Many poems are addressed to Diotima, and she is the subject of many pieces. It was with his relationship with Susette Gontard that Holderlin's poetry began to develop rapidly, achieving a depth and lyricism far beyond the early poems. Susette, as Diotima, was crucial in this poetic development.