The Book of Ulster Surnames (Paperback)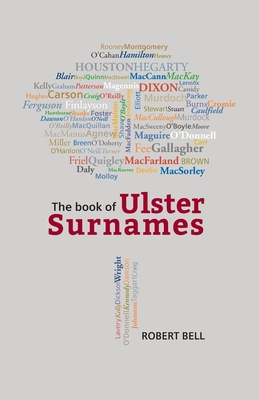 $20.00

usually available in 3-5 business days
(This is a special order book which cannot be returned.)
Description
---
The Book of Ulster Surnames has over 500 entries of the most common family names of the nine county province of Ulster, with reference to thousands more.
It gives the meaning and history of each name, its original form, where it came from - Ireland, Scotland, England, Wales or France - and why it changed to what it is today. The index is an essential asset to the publication - providing nearly 3,000 surnames and variant spellings, cross-referenced to the main listing.
The book includes notes on some famous bearers of the name and where in Ulster the name is now most common. This new edition by the Foundation also includes an article by the author on the Riding Clans of the Scottish Borders, many members of which came to Ulster during the Plantation.
The result is a reference book which details much about the history of the Ulster Irish as well as the Scottish and English who arrived from the seventeenth century onwards, and is packed with surprising insights into the origins of a complex, turbulent people.