Philosophy in 40 Ideas: Lessons for Life (Hardcover)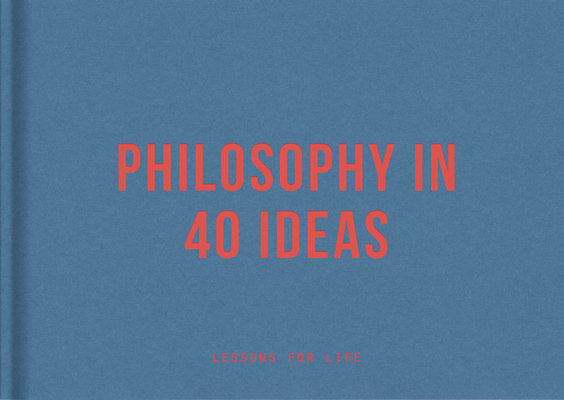 $14.99

usually available in 3-5 business days
Description
---
A thought-provoking introduction to philosophy through 40 key ideas.
This book artfully draws together forty of the greatest and most useful ideas found in philosophy, taking us on a journey around key concepts from both Eastern and Western cultures. Exploring relevant issues like work, love, anxiety, self-knowledge, and happiness, this essential guide reminds us of the wit, humanity, and relevance of great philosophers including Nietzsche, Heidegger, Confucius, Lao Tzu, and Buddha.
PHILOSOPHY FOR EVERYDAY LIFE
40 KEY CONCEPTS presented in short, poetic chapters.
ANCIENT WISDOM, CONTEMPORARY APPLICATION explains how philosophy is still applicable today.
FULLY ILLUSTRATED THROUGHOUT
About the Author
---
The School of Life is a global organization helping people lead more fulfilled lives. Through our range of books, gifts and stationery we aim to prompt more thoughtful natures and help everyone to find fulfillment.The School of Life is a resource for exploring self-knowledge, relationships, work, socializing, finding calm, and enjoying culture through content, community, and conversation. You can find us online, in stores and in welcoming spaces around the world offering classes, events, and one-to-one therapy sessions. The School of Life is a rapidly growing global brand, with over 7 million YouTube subscribers, 389,000 Facebook followers, 174,000 Instagram followers and 166,000 Twitter followers. The School of Life Press brings together the thinking and ideas of the School of Life creative team under the direction of series editor, Alain de Botton. Their books share a coherent, curated message that speaks with one voice: calm, reassuring, and sane.