Codependency and Narcissism: Love yourself by avoiding toxic relationships and toxic people. Overcome the fear of love addiction and recover from e (Paperback)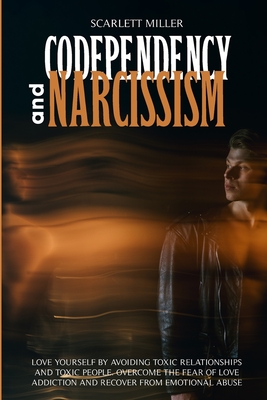 $24.95
usually available in 5-10 days
Description
---
Would you like to understand about narcissistic abuse? Do you want to see the signs that exhibit narcissistic abuse? Is narcissism frightening for a relationship?If yes, then you have to keep reading.
Can you expect change from the controlling party in a relationship? What is the likelihood that things will improve? Those questions have various answers, depending on the issues of the manipulative party. Therapy and open communication can do a lot for struggling relationships, but only if both parties are willing to try.
Codependency and Narcissism covers the following topics:
Understanding the narcissist
Signs that come with narcissistic abuse
The different causes of narcissism
There are several types of narcissists
Recovering from a relationship with a narcissist
How to recognize if you're living in a narcissistic relationship with your partner?
How narcissist/toxic relationships affect you?
...And Much More
Understanding how they derive this power through manipulation and control can eliminate the surprise that you feel when they reach a new low with their insults. Realistic expectations mean that you are not trying to paint your narcissist partner in the role of an empathetic significant other.
Should you choose to stay in a relationship with a narcissistic partner, you must acknowledge that they can never be the person that you need them to be.
Want to know more?
Get Your Copy Now.