School Principal Planner & Diary: The Ultimate Planner for the Highly Organized Principal- 2020 - 2021 (July through June) 7 x 10 inch (Paperback)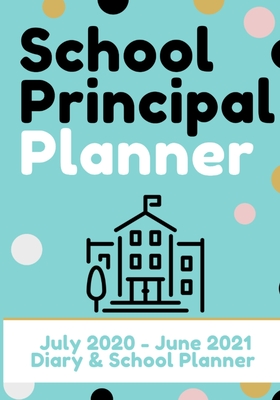 $9.99
usually available in 5-10 days
Description
---
2020-2021 School Principal Diary & Planner
Our brand new 2020-2021 School Principal Planner has arrived to keep you SUPER ORGANIZED for the new school year.
The School Principal Planner covers July 2020 to June 2021 and provides templates to include important school events, term dates and important meetings for the next 12 months. The planner also includes a designated area to include your School Leaders and their contact details.
Our 2020-2021 Principal Planner includes:
- July 1, 2020 to June 30, 2020
- Open page weekly spread to include important details for meetings and planning
- Areas to include the important school dates such as parent teacher interviews and events etc.
- An area to include your 12-month personal goals
- Include your School Leaders and their details
- Perfectly sized at 7 x 10 inch so it is both portable and practical
- Part of the 2020-2021 The Organized Teacher Series by The Life Graduate Publishing Group
Be well prepared for the new school year will your own Principal Diary & Planner