Houston 2020: America's Boom Town - An Extreme Close Up (Hardcover)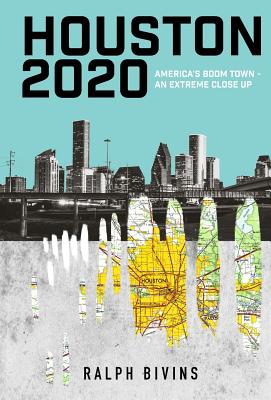 $29.99
usually available in 5-10 days
Description
---
In Houston 2020: America's Boom Town - An Extreme Close Up, Ralph Bivins examines the entrepreneurial mecca that became one of nation's fastest-growing cities. With deft forensics and informed observations, Bivins explains the forces that shaped Houston and brought the city to a tipping point.
Digesting its robust growth poses a great challenge for city leaders, who grapple with mounting economic issues, transportation problems and regular flooding that threatens to become a chronic condition.
Bivins, recently the first-place winner of the Best Column award from the National Association of Real Estate Editors, details the urban geography and peculiar real estate markets of the expansive Texas metropolis that covers more than six hundred square miles. Houston 2020: America's Boom Town - An Extreme Close Up pinpoints the projects, people and nodes of growth that will determine whether this Boom Town matures into a great megalopolis or falters under its own weight.
Close ups:
- Apprising the nation's first domed stadium - the Astrodome - and its $105 million renovation.
- Coming back from Hurricane Harvey and other setbacks.
- Scouting must-know landmarks start with Pennzoil Place, once hailed as the building of the decade by the New York Times.
- Navigating the nation's largest highway loop, aka the Grand Parkway.
- Reclaiming downtown with Discovery Green, a key to luring Houstonians back to the urban core.
- Tearing down the Pierce Elevated freeway and rerouting Interstate 45 sews together split communities.