Delaying Eternity: A Dead Perfect Romance (Paperback)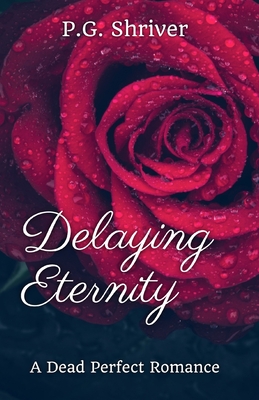 $14.99
usually available in 3-7 days
(This is a special order book which cannot be returned.)
Description
---
One fatal car accident. Two broken hearts. Two teens delaying love, forgiveness, and eternity...
Springchard, Texas. Eighteen-year-old Amelia wants nothing more than to go away to college. Burdened with a single mother who chooses partying over her daughter, Mel can't wait to leave her small town life for the one she was born to live. But when a car accident involving her mother complicates her goals, she learns that she may not be ready for a lonelier phase of life.
Eighteen-year-old Davis is more responsible than the average teenage guy. So when the opportunity to win money for college in strip races presents itself, he jumps at it because it involves money and the one thing he loves most, his car. But when fate throws an accident his way, it also switches gears on his responsibilities, and he learns there's more to life than fast cars; there's a lonely, driven, angel who needs him.
But with their past lurking around every corner, a dying friend's life hanging precariously, and a beautiful red-head trying to keep Mel and Davis apart...
Is it possible for Mel and Davis to find the love, lives, and happiness they desire?
Delaying Eternity is the captivating first book in The Dead Perfect Romance series. If you like gentle love stories, twisty plots, and surprise endings, then you'll love PG Shriver's romantic tale.
Buy Delaying Eternity today to unlock a love that spans two lifetimes