Icelandic Folk Legends: Tales of apparitions, outlaws and things unseen (Paperback)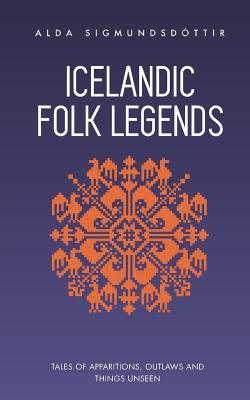 $11.24

usually available in 3-5 business days
(This is a special order book which cannot be returned.)
Description
---
The Icelandic nation has a long and rich history of storytelling. Throughout centuries characterized by hardship, poverty, and dark winters, the Icelanders kept their spirits high and moral values intact by telling each other stories. In this collection of 15 Icelandic folk legends, we get a glimpse of the worldview of the Icelanders in centuries past as they endeavored to understand and cope with the natural phenomena around them. There are stories of malicious ghosts, outlaws living in carved-out boulders, hidden people residing in grassy knolls, trolls that are tripped up by their own stupidity, and much more. In addition, there is one story exemplifying a fairy tale motif that scholars have discovered to be unique to Iceland: that of the good stepmother (The Story of Himinbj rg). Throughout we get a powerful sense of the Icelanders' beliefs, values, and fears, as well as their strong need to cling to all that was pure and good. While this is the first time the book appears in electronic form, 12 of the stories were previously published in physical form on two separate occasions. The book has been out of print for about four years. In the digital edition, an introduction has been added, as well as a "field guide" to the various apparitions that appear in the book, and three more stories. What you will read about in Icelandic Folk Legends:
- The kv ldvaka-effectively a national institution, responsible for the full literacy of an impoverished nation
- Icelandic folk stories and the world: how various well-known folk tales became "Icelandicized"
- Apparitions in Icelandic folk stories: elves, trolls, outlaws, and hidden people
- How you knew you were dealing with a ghost, and the one word ghosts absolutely could not say
- The wrath of the hidden folk (how to piss off an elf
... and so much more, all contained in this collection of beloved Icelandic folk tales Icelandic Folk Legends is a vivid portrait of pre-20th century Iceland-as much in terms of living conditions and landscape as of imagination, values, and belief. ... Each tale speaks to deep psychological issues-whether it be the lust for power (in orgeir's Bull), loss and humiliation (The Vanished Bride), betrayal (Hagridden), the trickeries of the Devil (Satan Takes a Wife), fear of ghosts (The Deacon of Myrk Church), or the benevolence of the supernatural (The Outlaw on Kiduvallafjall Mountain)-but at the heart of each of these adventures lie the human choices that dictate outcomes. - Tobias Munthe, The Reykjav k Grapevine.