The Seventh Shot (Paperback)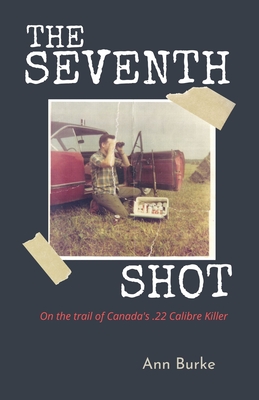 $18.00
Backordered - OK to 'add to cart' and we'll let you know when your copy is here
Description
---
The Seventh Shot is a recounting of two grisly Ontario murders some thirty years on, and the remarkable efforts of police detectives to unravel the senseless brutality of these crimes.
The author and one-time classmate of the killer, haunted by the grisly crimes and some demons of her own, sets about shedding light on the dogged determination of Ontario Police Detectives to bring a killer cop to justice, involving a little luck, and a whole lot of talent.
Drawing on faded archival copies, hours of interviews and first hand accounts, This one time journalist follows the life of Ronald Glen West, once referred to as' The 22 Calibre Killer', from birth to time spent on the range with the likes of Bernardo and Williams, with whom, among many other coincidences, he has more than crimes in common.
Besides the 1970 murders of two young mothers in the Oak Ridges Moraine, Burke addresses the yet unsolved Blind River killings at a roadside rest stop in 1991 for which West has long been suspected.
One cannot read The Seventh Shot without comparing the parallels of the Golden State Killer: both cops, long undetected and ultimately charged through the science of DNA. The Seventh Shot is my story of pursuing the remarkable apprehension of a perpetrator of two horrible crimes from a long cold case, a man whom I just happened to know. I think too that it is unique in revealing the remarkable number of parallels and links in the lives of many involved.