Hunting Monsters: An Officer on the Trail of the World's Worst War Criminals (Hardcover)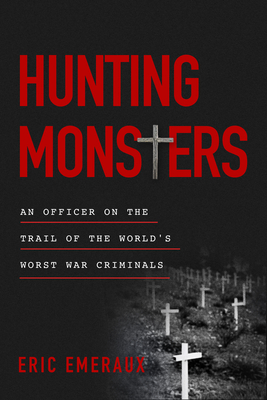 $30.95

usually available in 3-5 business days
Description
---
For years, a small unit of France's national police known as 'The Office in Charge of the Fight Against Crimes Against Humanity' has been discreetly chasing down war criminals.
As the head of the thirty-person team, Colonel Eric Emeraux has investigated mass killings, summary executions, torture, and other abuses against civilian populations in Bosnia, Rwanda, Liberia, Syria, and other troubled lands.
Now, for the first time, he reveals how his team gathered evidence of unspeakable crimes, identified and located the perpetrators, and through careful surveillance and brilliant police work brought them to justice.
Hunting Monsters is a riveting true crime saga and a tribute to all those who fight for law in the face of force, and humanity in the face of terror. Translated from the French, La Traque est Mon M tier, Plon, 2020.