An Old-Fashioned Girl by Louisa May Alcott (Paperback)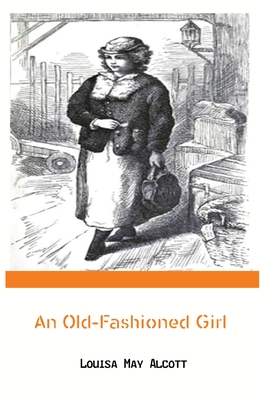 Description
---
An Old-Fashioned Girl is a novel by Louisa May Alcott first published in 1869.
The first six chapters of the novel were serialised in the Merry's Museum magazine between July and August 1869. Alcott added another thirteen chapters before publishing the novel. The book revolves around Polly Milton, the old-fashioned girl of the title, who visits the wealthy family of her friend Fanny Shaw in the city and is overwhelmed by their fashionable life they lead and disturbed to see how the family members fail to understand one another and demonstrate little affection. She is largely content to remain on the fringes of their social life but exerts a powerful influence over their emotional lives and family relations.
The novel was the basis of a 1949 musical film starring Gloria Jean as Polly.
Polly Milton, a bright 14-year-old country girl, visits her friend Fanny Shaw and her wealthy family in the city for the first time. Poor Polly is overwhelmed by the splendor at the Shaws' and their urbanized, fashionable lifestyles, expensive clothes and other habits she has never been exposed to, and, for the most part, dislikes.
Fanny's friends ignore her because of her different behavior and simple clothing, Fanny's brother Tom teases her, and Fan herself can't help considering her unusual sometimes. However, Polly's warmth, support, and kindness eventually win the hearts of all the family members, and her old-fashioned ways teach them a lesson they would never forget.