El secreto de Christine/ Christine Falls (Paperback)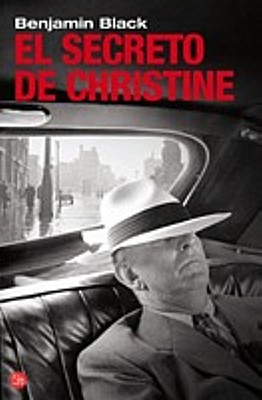 $11.99

Special Order - may be out of print
Staff Reviews
---
Set in 1950s Dublin, Christine Falls is the first of a series featuring the hard drinking, rather depressive pathologist, Quirke.  Curious about the details of a suspicious death, he obsessively traces the victim's circumstances that turn out to involve his own family.
So besides a compelling whodunnit, we discover Quirke's backstory along with family complications, reaching across the pond to Catholic Boston where some of the action takes place.  By Booker Prize winner John Banville under his pseudonym, the writing is exceptional for the mystery genre.
— Fay
Description
---
Príncipe de Asturias de las Letras 2014

Dublín, años cincuenta. En un depósito de cadáveres, una turbia trama de secretos familiares y organizaciones clandestinas comienza a desvelarse tras el hallazgo de un cuerpo que nunca tendría que haber estado allí. Una oscura conspiración que abarca ambos lados del Altántico y que acaba envolviendo en un siniestro abrazo, inesperadamente, la vida misma de todos los protagonistas.

Demos la bienvenida a Benjamin Black. Nos encontraremos lo mejor de un extraordinario escritor, John Banville, también entre la niebla, los vapores del whisky y el humo de los cigarrillos de un Dublín convertido en el escenario perfecto para la mejor literatura negra.

Por sus magníficas descripciones de personajes y ambientes, con un lenguaje preciso, elegante e inteligente, John Banville está considerado como el gran renovador de la literatura irlandesa y uno de los más importantes escritores en lengua inglesa de la actualidad.

La crítica ha dicho...«John Banville/ Benjamin Black es un maestro y su prosa es un deleite incesante.» Martin Amis

«Si lo que ansías son misterios, y si las frases deslumbrantes te hacen sentir más renovado que dos semanas de vacaciones en la playa, entonces Quirke es tu apuesta.» Chicage Tribune

«En realidad era cuestión de tiempo que un autor tan aficionado a reinventarse a sí mismo, con un interés tan manifiesto por el lado oscuro del corazón, fijara su atención en el género que ha hecho de lo negro su definición, la novela negra.» Marcos Giralt Torrente, Babelia

«El secreto de Christine es una maravillosa novela negra que rebasa las convenciones del género.» Juan Villoro, El Mercurio

«Es un placer seguir al forense Quirke por las nieblas de Dublín.» Lilian Neuman, La Vanguardia

«El secreto de Christine es una contradicción: está escrita para ser leída de una sentada, y a la vez no hay frase en la que uno no quiera detenerse para saborearla.» Edmundo Paz Soldán, El Boomeran(g)

«La incursión de Benjamin Black en el género policial ha supuesto no un soplo de aire fresco sino un vendaval de literatura de enorme calidad# Espléndida novela El secreto de Christine, batida con un ritmo lento ma non troppo, negro, inexorable, brumoso.» Herme Cerezo, Siglo XXI

El escritor de lengua inglesa más inteligente, el estilista más elegante.» George Steiner

«Una novela policiaca oscura, ambiciosa... Va a hacer que unos cuantos lectores le den la vuelta al libro para ver la foto del autor y asegurarse de que es realmente Banville quien está detrás de todo esto.» Newsday

«Con una trama intrincada y maravillosamente escrita... Un libro de los que se leen del tirón, con una prosa tan bella que deseará leer algunos extractos en repetidas ocasiones.» The Boston Globe

«Una conspiración con aroma católico que podría hacer que se tambalease el autor de El código Da Vinci.» Los Angeles Times

«Banville puede haber intercambiado la novela literaria por el crimen, pero no ha dejado de escribir con elegancia y belleza, a lo que ha añadido una trama absorbente, personajes que seducen y evocadores escenarios. Bien podría ser el primer escritor que suma al Premio Booker el Gold Dagger a la mejor novela policiaca del año.» The Times

«Sólo unos pocos son auténticos estilistas, capaces de encandilar al lector con palabras mágicas. Entre estos pocos bendecidos, en diferentes modos, se encuentran Fitzgerald, Updike, Styron, Capote y Chandler. Y también el novelista irlandés John Banville es miembro de la fraternidad.» Washington Post Review


ENGLISH DESCRIPTION

The debut crime novel from a Booker Prize-winning author Benjamin Black. Dublin, 1950s. One night, after a few drinks at an office party, Quirke shuffles down into the morgue where he works and finds his brother-in-law tampering with the corpse of Christine Falls—and concealing the cause of death. As Quirke reluctantly presses on toward the true facts behind her death, he comes up against some insidious—and very well guarded—secrets of Dublin's high Catholic society, among them members of his own family.