Hiking in Sweden - Mountain Routes and Gear (Paperback)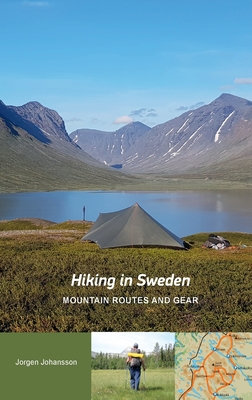 $20.01

usually available in 3-5 business days
(This is a special order book which cannot be returned.)
Description
---
Do you dream of hiking the mountains of Sweden? This book will teach you all you need to know to survive and enjoy yourself.
- More than 40 route suggestions covering more than 1400 kilometers of mountain scenery.
- All you need to know about the best gear for the wilderness.
- A comprehensive guide to navigation, travel planning, fording rivers, bear safety, and going off-trail for true wilderness hiking.
This is the first book to cover all of the Swedish mountains, from south to north.
- Conditions and distances between huts and towns of the great Swedish hiking trails.
- Route descriptions for wonderful and rarely seen off-trail hiking.
- Tips about lightweight gear that will not let you down even in the worst weather.
The dream of the Swedish mountain wilderness begins here. Buy the book now.
This book is also available a kindle ebook. It has also been published under the title The Swedish Green Ribbon - a walk on the wild side.
The author, Jorgen Johansson, has spent many decades criss-crossing the Swedish mountains. He is a well-known author of backpacking books and a contributor to print and online magazines in both Swedish and English. In Swedish, his book Vandra Fj derl tt is the "bible" of lightweight backpacking, and in English, he is known for the Smarter Backpacking series of books.