Diary of a Meanderer: Travel Journal Trip Organizer Vacation Planner for 4 trips with extensive checklists and more (Paperback)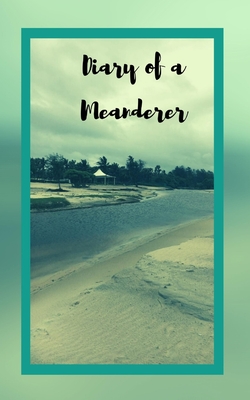 $10.49
usually available in 5-10 days
Description
---
Love to travel but need help in organizing your trip? Then this travel planner is just for you It's the perfect way to plan it all in one place.
Features:
This travel organizer includes:
Trip planning checklists for all 3 stages of organizing a perfect trip, the three P's: Planning, Preparation and Packing, to guide you at every stage.
Planning Research places to see, restaurants to visit, activities to do
Preparation Prepare a list of things to do, things to buy, things to do one week before, things to do one day before the trip, create your own 'Essential Foreign Language Vocabulary'
Packing Make use of our extensive packing checklists for Clothing & Shoes, Accessories, Electronics, Toiletries etc and also create your own packing lists. In addition, there's plenty of space for you to:
Fill in travel details regarding flights, accommodation
Prepare a day-to-day itinerary for up to 20 days
Track your travel expenses
Record your special moments during the trip, paste in your photos, mementos, tickets etc.
It's a portable, lightweight travel planner (Size 5 x 8 Inches)
It is simple and easy to use.
Each travel journal includes 4 trips
Makes a great gift too for friends and family members who love to travel and need help organizing their vacation.