Big Rain (Paperback)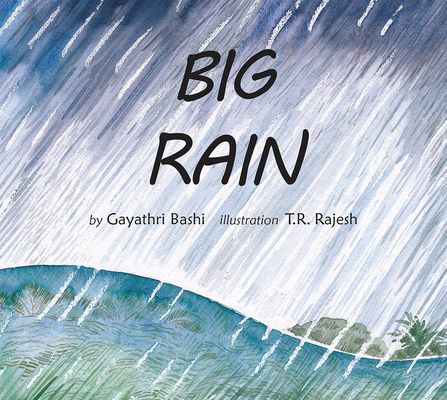 $9.99

Coming Soon - Available for Pre-Order Now
Description
---
Big Rain was written when the author tried to explain to her three-year-old how the devastating floods in Kerala had affected family and friends and so many others back home in India
Rain can be fun. But sometimes, "lots and lots and lots of rain" is frightening — when water comes into homes and washes everything away.
Floods and other natural calamities do happen, children do get caught in them, and other children see it all on television. How do they make sense of it?
The book talks to children through rhythmic, repetitive text and evocative visuals, ending with the important reminder that if you look after nature, nature will look after you. It enables conversations that can heal and empower.  
Enables conversations that can empower children to make sense of natural disasters and heal from them
Ends with the important reminder that if you look after nature, nature will look after you
The simple text talks directly to children, with a repetitive rhythm that lightens the calamity for them and heightens the positive
Powerful, evocative visuals capture the force and beauty of nature
Selected for the United Nations Sustainable Development Goal's Reading List
About the Author
---
unknown