Starshine (Paperback)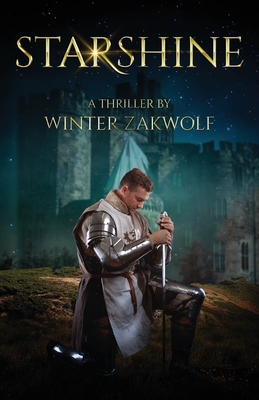 $15.00

usually available in 3-7 days
(This is a special order book which cannot be returned.)
Description
---
"The Forest of Death, the Forbidden One. Anyone to trespass will be spirited away. He will never come back alive. If he can then he will die before the next sunrise."

Years ago, the war between the King of Canterbury and the invaders from the other side of the forest left the worst aftermath possible on the land of the Great Island. And it left the curse in the forest. Dead soldiers coming back to life to conclude their unfinished battles, hounds from the Hell roaming and roaring, and the supernatural fate from the paranormal within the Black Forest massacred the Kingdom.

Fifty years later, Michael Chapman from the north of the Island suddenly gets the chance to join the army at the dangerous front of Seventh Regiment of South Tower with a dream of becoming King's Man. During his time here, he faced the ups of friendship and the downs of betrayal, the essence of love and the enigma of life. He joins the force as the foes come back after half a century with an 'unprecedented army'. Dedicated Michael wants to throw his life for his friends, love and kingdom against the jinx of the forest.

Centuries later, the narrator finds the Diary of Michael Chapman that he wrote, at the top of the tallest South Tower, as letters to his deceased friend while looking at the Stardusts from the Starshine.