Constructions of Masculinity in the Middle East and North Africa: Literature, Film, and National Discourse (Hardcover)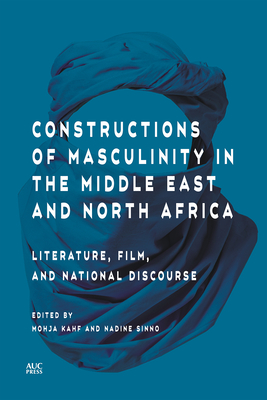 $59.95

usually available in 3-7 days
Description
---
A multi-disciplinary exploration of how masculinity in the MENA region is constructed in film, literature, and nationalist discourse
Constructions of masculinity are constantly evolving and being resisted in the Middle East and North Africa. There is no before that was a stable gendered environment. This edited collection examines constructions of both hegemonic and marginalized masculinities in the MENA region, through literary criticism, film studies, discourse analysis, anthropological accounts, and studies of military culture. Bringing together contributors from the disciplines of linguistics, comparative literature, sociology, cultural studies, queer and gender studies, film studies, and history,
Constructions of Masculinity in the Middle East and North Africa
spans the colonial to the postcolonial eras with emphasis on the late twentieth century to the present day. This collective study is a diverse and exciting addition to the literature on gender and societal organization at a time when masculinities in the Middle East and North Africa are often essentialized and misunderstood. Contributors:
Jedidiah Anderson, Furman University, Greenville, South Carolina, USA
Amal Amireh, George Mason University, Fairfax, Virginia, USA
Kaveh Bassiri, University of Arkansas, Fayetteville, USA
Oyman Basran, Bowdoin College, Brunswick, Maine, USA
Alessandro Columbu, University of Manchester, England
Nicole Fares, independent scholar
Robert James Farley, UCLA, Los Angeles, CA, USA
Andrea Fischer-Tahir, independent scholar
Nouri Gana, UCLA, Los Angeles, CA, USA
Kifah Hanna, Trinity College, Hartford, Connecticut, USA
Sarah Hudson, Connors State College, Warner, Oklahoma, USA
Mohja Kahf, University of Arkansas, Fayetteville, USA
John Tofik Karam, University of Illinois, Urbana-Champaign, USA
Kathryn Kalemkerian, McGill University, Montreal, Canada
Ebtihal Mahadeen, University of Edinburgh, Scotland
Matthew Parnell, American University in Cairo, Egypt
Nadine Sinno, Virginia Tech, Blacksburg, Virginia, USA
About the Author
---
Mohja Kahf (editor) teaches at the University of Arkansas in Fayetteville. Nadine Sinno (editor) teaches at Virginia Tech in Blacksburg.