Daily Habit Hacks: daily steps to break bad habits and create new ones (Paperback)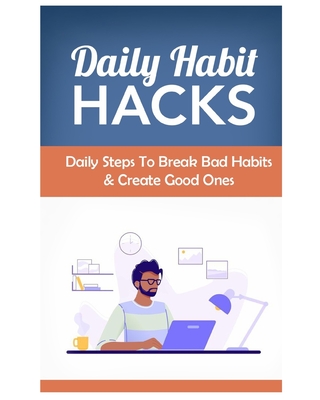 $7.00
usually available in 5-10 days
(This is a special order book which cannot be returned.)
Description
---
According to researchers at Duke University, your habits account for approximately 40 percent of your behaviors on any given day.
In essence, your life is nothing more than the sum of your habits. Whether you have good or bad habits, they can drastically affect your life.
When it comes to bad habits in your life, they can have an adverse effect on your mental, physical, and emotional health.
Because our habits are deeply ingrained in our subconscious mind, it can be incredibly challenging to break them.
This comprehensive guide covers everything you need to know to break your bad habits for good and start developing good ones.
Here's what you'll discover:
Learn what habits are and how you can learn to recognize your habits.
Learn about the pattern of habits and discover the three Rs of how habits work.
Discover how habits can significantly impact the quality of your life.
Discover how you can break your bad habits by following four easy steps.
Find out the secrets for how to form good habits that stick.
And much more